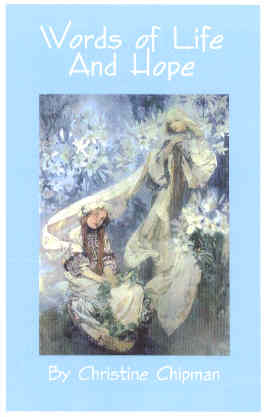 Words Of Life And Hope

Poems written to express the love, comfort and understanding of God and His love

Price: $5.95

About The Author

Christine Chipman is married to a wonderful man named Trevor and between them they have four children and nine grandchildren. "I have been a born again Christian for the past 25 years, although I have always been a believer, my life has not been easy. But the lord has enabled me to conquer all my trials with His strength. Late in 1992 the Lord suddenly started to place poetic words of life and hope upon my heart, although I did not know what I was suppose to do with them at that time, because I could not afford to have them published. However, several years ago, when the chance came for my husband and I to join the Internet I realized what the Lord wanted me to do. I started a web site called "Words of Life and Hope". From those humble beginnings that site has developed to what it is today." In this book are several of the poems published on that site, and I pray that they will minister life and hope to all who read them, and that God will fill you all with an abundance of His mercy and grace. God bless you all."

From the Booklet

It Doesn't Matter

It doesn't matter where you've been,

or what you think you've done

For it wasn't for the "righteous"

that God sent His only son.

It doesn't matter how unclean you feel,

or how lonely or afraid -

For it was for the lost and broken-hearted

that His sacrifice was made.

................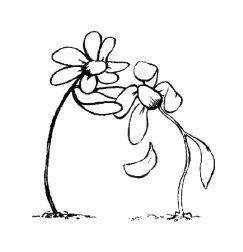 Place Your Order By

Checks or Money Orders

Just Print Out Our