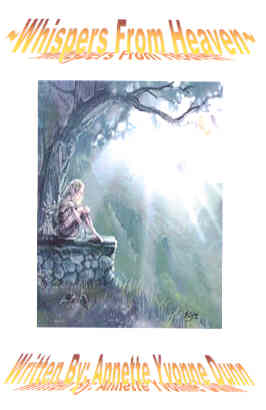 Whispers From Heaven

A wonderful story written from the heart. Expressing love, hope, encouragement and understanding. Filled with clarity and wonder and God's love. It will move you!

Price: $2.95

About The Author

Annette is a mother of three beautiful children ages, 16, 14,and 11. She has been married for 17 years to a very wonderful and emotionally supportive man.

"I was physically, mentally, and emotionally abused as a child and have just recently found myself again. I hope that my poetry and stories help at least one person that has gone through the same emotions and sadness that I have. I also above all, hope to give someone the knowledge of the grace of God That May not know Him. Together we can comfort. Together we can learn to love once again. God's blessings and love wished for you."

~Annette~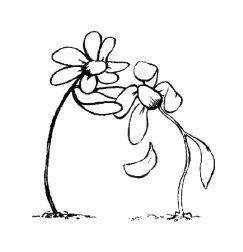 Place Your Order By Check

or

Money Order

Just Print Out Our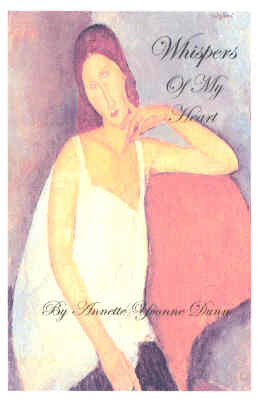 Whispers of My Heart

A glimpse into Annette's pain, hopes and dreams. Wonderful poems of hope sadness and joy. Sue to warm your heart and bring hope where there seems to be no hope.

Price: $1.95